Goodwin narrowly misses out on triple-double as SLU defeats La Salle 78-57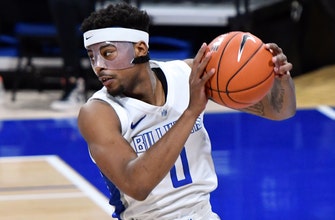 ST. LOUIS — Jordan Goodwin recorded 16 points, 15 rebounds and eight assists, falling just short of his second career triple-double as Saint Louis defeated La Salle 78-57 on Tuesday night.
Javonte Perkins had 19 points for Saint Louis (11-3, 4-2 Atlantic 10 Conference), which earned its fourth straight victory. Fred Thatch Jr. added 12 points.
Jhamir Brickus scored a season-high 22 points for the Explorers (8-13, 5-9). Jack Clark added 13 points and six rebounds.
The Billikens leveled the season series against the Explorers with the win. La Salle defeated Saint Louis 82-75 on Feb. 3.